Every manufacturing company wants to reduce costs, improve the customer's experience and increase ROI.
Often these companies look at reducing costs by negotiating with suppliers, selling by-products to vendors, reducing energy use or cutting marketing budgets. But what if we told you that marketing budgets should be the last thing cut from a manufacturing company?
That will hopefully put the brakes on your mind's conveyor belt.

Starting a business blog could actually help cut expenses, improve customer support and make your company more money.
Exactly what every manufacturing company is looking to do.
1
Why Companies End Up Cutting Marketing Costs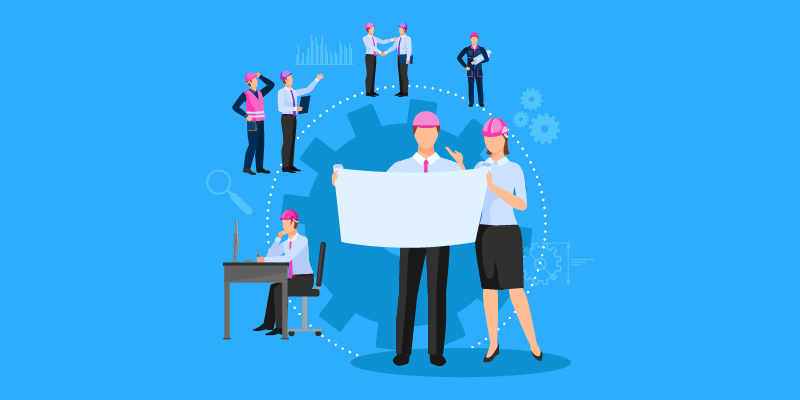 When a recession hits or any kind of economic downturn, people are more likely to become cautious of their money. People aren't spending as much money, so manufacturing companies like yours have to find a way to cut costs to keep afloat.
No company wants to sink during a hard time, we get that.
Many ma

nufacturing companies see marketing as a secondary function, meaning it's normally the first budget to get cut, which is probably the worst decision. Your customers will eventually forget about you and your manufacturing plant will see a slightly slower pace if you don't work to keep your name out there.
Research shows that a recession might actually be the best time to advertise, especially if your competition is scrapping their marketing budget. Your company could attract customers at the very beginning or even before their sales funnel even started, with little to no competition.
2
What You Should Do Instead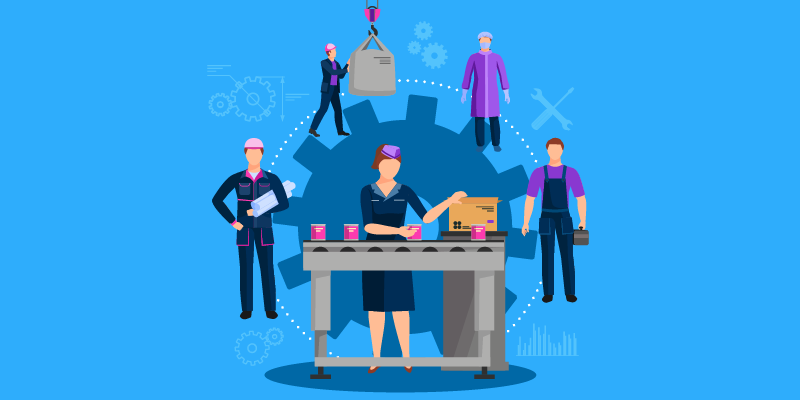 Instead of cutting your industrial marketing strategy, you should pay attention and focus your efforts on inbound marketing and create remarkable content for your potential and current client base.

Manufacturers target serious individuals like scientists, plant managers, procurement specialists and engineers. These types of people are looking for complex and expensive services and products. By taking advantage of inbound, manufacturers effectively boost ROI, which separates your manufacturing company from competitors that are performing poorly or have cut their marketing budgets.
Businesses that mainly rely on inbound marketing save more than $14 for every newly acquired customer and inbound leads cost 61% less on average than outbound leads. According to a recent report by a MIT Sloan MBA student, inbound marketing for manufacturers is extremely effective in securing valuable leads and getting them to convert.
The report found that using inbound marketing resulted in 3.3 times more site visitors per month within one year. During this same time period, manufacturing companies had 3.5 times more leads. Overall, 79% of inbound customers saw an increase in sales revenue within a year.
3
Inbound Increases Brand Awareness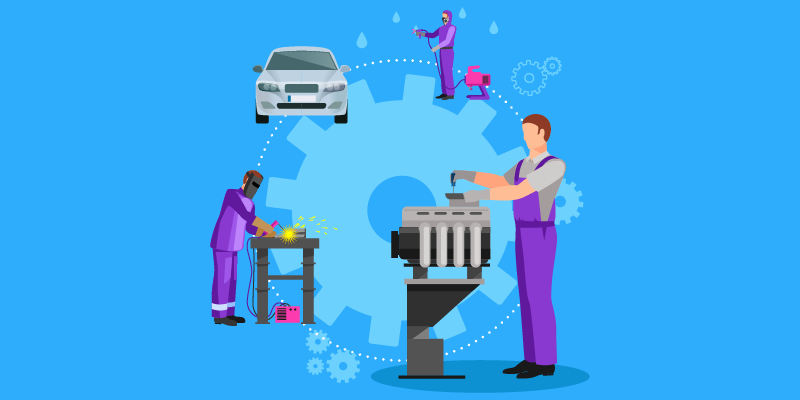 Inbound marketing attracts a higher level of visibility, resulting in more brand awareness. With this visibility, you can gain a better reputation that will help your customers pick you over the competition.
Valuable content such as blog posts, guides, white papers and videos about your manufacturing product or service will provide information for prospects.
Did you know that 80% of business decision makers favour getting brand information via an article online compared to a print ad?
4
How Does This Cut Expenses and Improve Customer Support?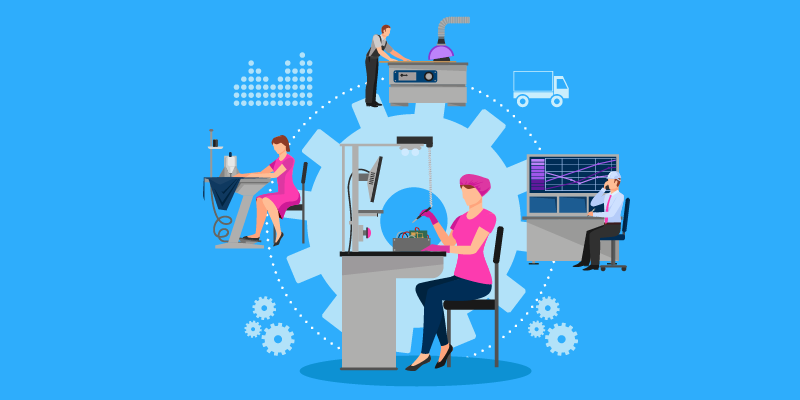 By creating remarkable content online for your soon-to-be customers to find and explore, you improve your customer support 10-fold.
Before inbound marketing, prospects would have to call your business to get information on what you're manufacturing. Now, they head to your website and read your blog to have their questions answers. If questions aren't answered, then they can contact you and become leads.
Imagine your plant's conveyor system and imagine your prospect moving down the belt. They first get on the conveyor belt after an initial introduction to your company, which could be a blog post or viewing a digital image advertisement online.
Once they're on, they start puttering down the belt, which is when they'll visit your website, check out more blog content and click through your company's history and what's offered.
Your client base spends 50% of their time online engaging with custom content and buyers now go through about 57% of the buying cycle on their own before talking to sales. But, they will eventually talk to sales.
The belt may stop unexpectedly in the middle and that's when your company needs to maintain the belt. This is when your prospect pauses and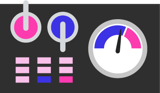 has some questions after reviewing your website, which results in talking to a salesperson.
Once the belt is up and running again (and your prospect turns into a lead by having their questions answered) they will continue until the end. The end means packaging and signing a deal and becoming a customer.
Customers of manufacturing companies have a very considered buying journey and can easily hit a standstill throughout the process. Make sure your blog answers questions they'll be asking and be ready to nurture your customer through the final conveyor belt stages.
By focusing your industrial marketing efforts on inbound strategies, you can slowly and confidently start saying goodbye to ineffective print advertising, radio spots and trade show events. This also means you can continue your marketing budget during an economic downturn instead of hitting the big red emergency stop button on marketing.
If you're not sold yet, Eloqua says the average cost per lead drops 80% after five months of consistent inbound marketing.
5
Take Full Control Of Your Marketing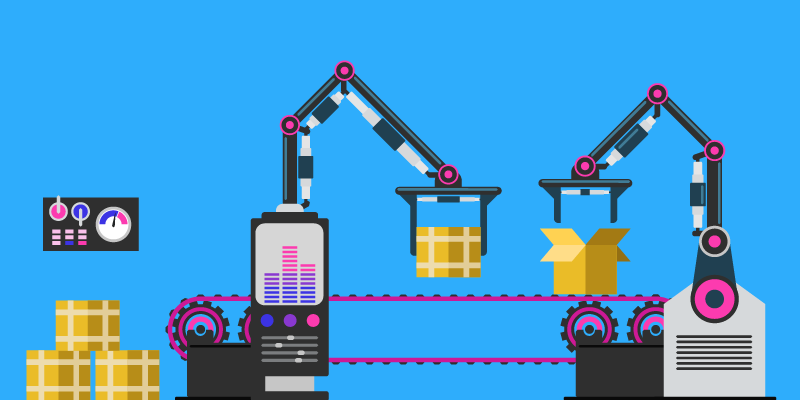 Inbound marketing focuses on the facts and data. This gives your company better insights into how well your campaigns are doing while making it easier to adjust them. Before Inbound, your marketing budget would be cut, because you wouldn't be able to analyze how well a trade show or print ad did. Now you can, which results in huge savings.
It's is a journey and an investment. But, at the end of the day (or year), your marketing dollars will result in more leads and customers than you'd have if you stuck with traditional unmeasurable marketing or cut your marketing budget all together.
By using this type of marketing, you'll be able to attract, engage, nurture and convert leads more effectively while wasting fewer resources, time and money in the process.
To start your own inbound marketing strategy, contact Roketto today. We have extensive experience with manufacturing companies and we're here to help sustainably grow your business.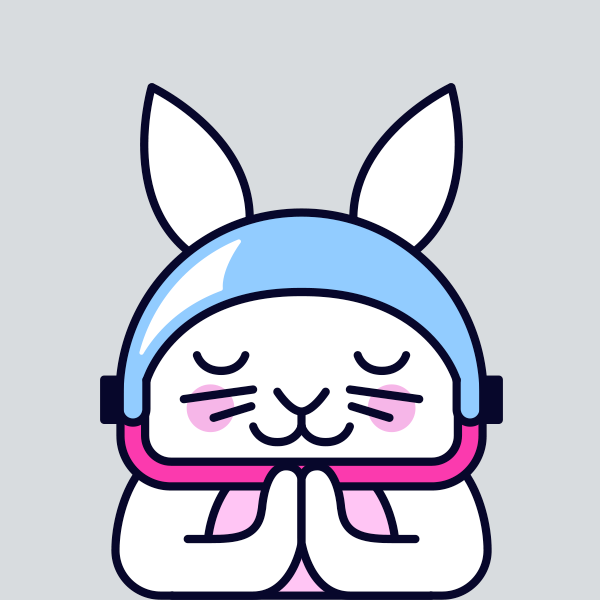 Who the heck is "Roketto Team"? Great question! We use this authorship from time to time for guest writers and previous authors are no longer affiliated with the Roketto brand. What about the cute little rabbit in the Roketto Team avatar? That's Piko, our loveable, space travelling mascot. If this is your first time seeing him, don't worry, it won't be your last. He likes to turn up throughout Roketto's website and content, always looking to help our audience with their marketing needs.