To be blunt, your content marketing strategy sucks and there are seven possible reasons why.
Are you spending money, resources and time on content marketing, but aren't seeing results? If you're nodding your head in agreement and mouthing "yes" at your screen, this blog post is for you.
You may think you're doing "everything right" when it comes to content marketing. You may have read dozens of blog post on how to create an effective marketing strategy, but are still falling short of your desired results.
Below we share seven common content marketing mistakes and what you can do to avoid them.
You don't have a proper plan
If you don't have a plan in place, your employee's efforts are most likely short sighted. This hurts your business in the long run.


How to avoid this:
You need a strategy to be successful. A marketing strategy is your guide to successfully promoting and growing your business.
Not only will it show employees what to prioritize, but it will showcase the bigger picture for the next several months.
A marketing strategy sets out clear objectives that the company is looking to hit.
Think about three initiatives your team should prioritize this year. These could be:
Closing deals
Growing revenue
Growing social media reach
Increasing traffic
Creating quality content
To accomplish these initiatives, create SMART goals around them. Big results aren't expected for 9-12 months but setting SMART goals will identify small victories to celebrate along the way.
Having attainable goals is crucial to building a marketing plan. Plan your steps wisely and establish a time frame that will allow you to carry out these steps. In every stage of a marketing plan, you will come back to your goals. That's what's going to move your business forward.
If you're simply creating content to fill your digital space, you will fail.
Secondly, focus on your content. Without content, there's no marketing plan. The words and images you choose represent your company. If you're simply creating content to fill your digital space, you will fail. Plan your content out in advance and focus on creating educational-based information for ideal clients. More on this later.
Also included in your strategy should be finances and previous company data to review. The data will allow you to track what's working and what's not. A plan without financials and data to go by has little clout.
You're not taking the time to understand your potential customers
It's crucial as a company to know who you're looking to attract. Your target audience can be made up of people who have many different needs, but they come to your business because they relate to something on the same level. If you have a clear idea of who your audience is, you will see much stronger results faster.
How to avoid this: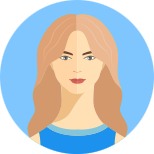 Create generalized, fictional characters that encompass the needs, goals and behavioural patterns among your real and ideal customers. These are buyer personas. Throughout content marketing strategies and campaigns, you will revisit your buyer personas. It's important to spend time researching and getting your personas right. Don't assume who your customers are, base it on data.
Once you develop the personas, it's time to research and define the buyer's journey.
There are three stages of a buyer's journey, which we go into depth about in our blog post "8 business blog tips you need to follow".
When you learn what stage your customers are on, it allows you to create the right content for the right person.
Doing this research will help determine what matters for your marketing strategy.
You're only targeting decision stage prospects
If you're targeting decision stage prospects, you're only hitting ⅓ of your potential customers. That's a lot of missed opportunities.

How to avoid this:
Create content for every stage of the buyer's journey. Since you now know what a buyer's journey is, write content for a prospect who is going through every stage.
Start with the awareness stage. At this point a buyer is trying to name their problem, get an answer or meet a need. Create educational-based content that moves them closer to a solution.
Second is the consideration stage. When they move into this stage, you've captured their attention. They're aware that they have a problem that has to be solved and now they're looking for the best solution.
Finally, it's the decision stage. This is where someone is making the actual purchase decision. They know they want to buy, but are still looking and evaluating which option is best for them.
You're only doing paid advertising
Paid advertising works when the budget is there, but as soon as it's used, your advertising vanishes. You don't want that.

How to avoid this:
Stop focusing on interruptive marketing, like print media, radio ads and banner advertising. There's a whole other world out there and it's called inbound marketing. Inbound is the answer to growing your business online in a sustainable way. It can be used alone to boost organic growth, or it can be used in conjunction with digital and traditional advertising to revv up your marketing efforts.
Inbound is the answer to growing your business online in a sustainable way.
[Read more: Inbound Marketing - what is it and why does it matter?]
Interruption marketing is any marketing activity that "interrupts" a viewer's attention. The goal is to capture the attention of anyone to generate interest about a product or service.
Inbound marketing focuses on attracting customers through content and interactions that are personal, helpful and relevant. Content is educational-based and should be evergreen so that it stays relevant for customers.
Making the switch to inbound will allow for your company to boost organic growth and put your brand out into the world.
You're not producing consistent content
63% of B2C marketers in North America say their approach to content marketing is more successful than one year ago, but 48% of surveyed businesses say they're not spending enough time on content marketing.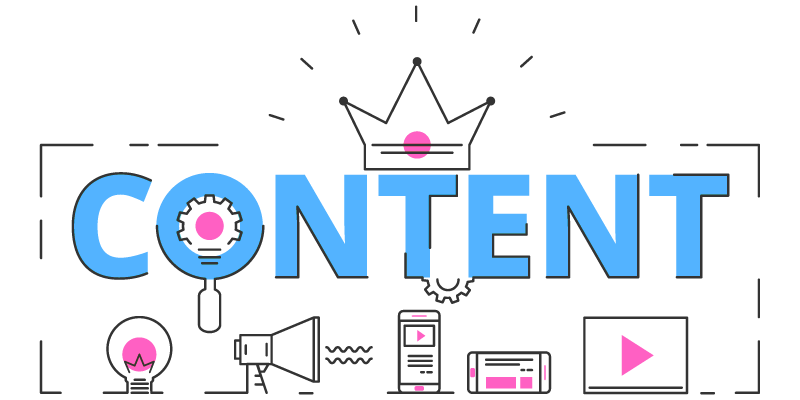 How to avoid this:
Devoting enough time to create consistent content is something your company needs to do if you want to have a successful campaign.
By creating an editorial content strategy, it will help you stay consistent with posting content. Having a strategy will also make sure you're producing new, engaging content for when a customer clicks through your different social media channels.
Think of the classic who, what, when, where, why and how, when you're creating an editorial content strategy.
WHO is the content for?
WHEN will the content be posted?
WHY are you creating new content?
WHAT are you going to say?
WHERE will the content live?
HOW do you know if the content is successful?
You're like everyone else
Ask the question "is the content you are creating and distributing for your customers any different than anything else out there? If you answer no, you have some work to do.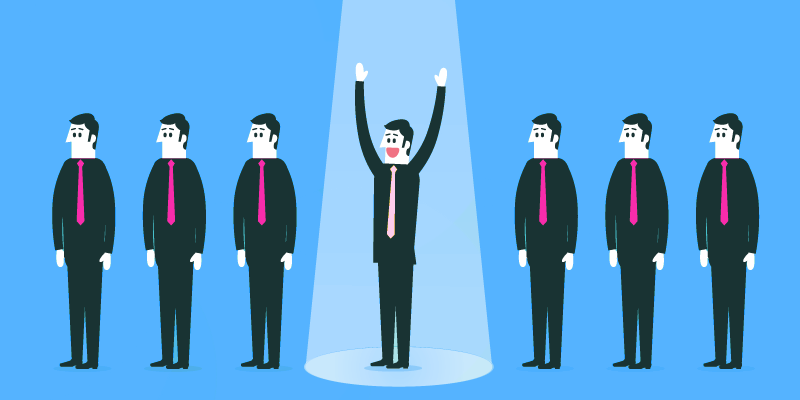 How to avoid this:
Start by putting the focus on your customer instead of yourself. Everyone loves to talk about themselves and why their company is the best, but few take the time to learn what matters to their potential customers. We're not just talking about sales and deals. We're talking about all of the questions and challenges your potential customers have before they even know they need you.
By putting the focus on your customer, your business is already ahead of the competition.
Study your buyer personas and determine what these challenges and questions are and answer each in a piece of content.
When creating content ask "why should my customers care?"
Your new blog post… why should they care?
Your facebook post… why should they care?
The newsletter you just sent out… why should they care?
We could go on.
You're picking assumptions over hard cold data
You need to base decisions off clear data and not assumptions. Basing decisions off assumptions will only negatively impact your business.

How to avoid this:
Track your marketing & sales metrics closely. This will show what your business is doing right and what it's doing wrong. Analyzing data from your CRM and web analytics together will help close the loop on your day-to-day marketing efforts.
Remember, data doesn't lie. You will find out information about clients and your business that will surprise you.
Use this data as a roadmap for your content strategy. Fix your mistakes and learn from them.
Content marketing takes time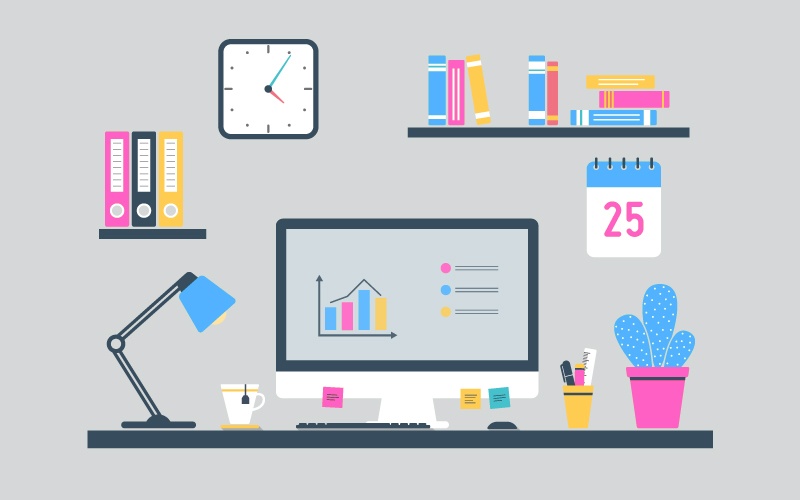 Just because you're spending money on advertising doesn't mean it will bring in clients. You have to be doing the right marketing campaigns and producing the right content to bring in the right clients.
When you think this way and notice how you could better your marketing strategy, things will begin to change. But, you have to be willing to spend the time and have the desire to better your strategy.
It's not just great content that takes time to produce.
Building a strategy takes time.
Understanding your potential customers take time.
Defining your customer's buyer journey takes time.
Analyzing data takes time.
If you're sick and tired of your marketing strategies not working, it's time to invest into Inbound Marketing. You'll learn how to define ideal customers and create smart goals. You'll know what your customers want to hear, making them more likely to do business with you today and in the future.
This is the beginning of an investment into the long-term growth of your business. The content you create now will become evergreen assets for the future.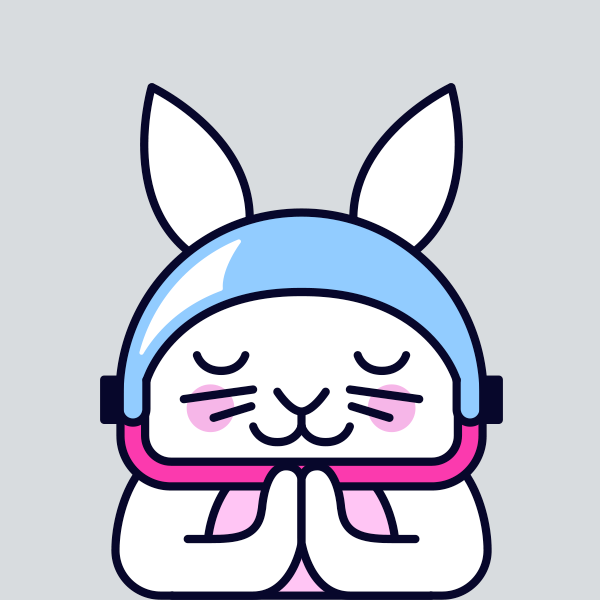 Who the heck is "Roketto Team"? Great question! We use this authorship from time to time for guest writers and previous authors are no longer affiliated with the Roketto brand. What about the cute little rabbit in the Roketto Team avatar? That's Piko, our loveable, space travelling mascot. If this is your first time seeing him, don't worry, it won't be your last. He likes to turn up throughout Roketto's website and content, always looking to help our audience with their marketing needs.