Every industry is naturally subjected to its own pet peeves, and the marketing industry is no exception. Even though these things aren't inspiring any of us to change our careers anytime soon, they have been known to make us bang our heads against the wall.
It might be easy to blame only the client in many of these situations, however, what it usually boils down to is a lack of communication between the agency, clients, or third parties. So, without further ado, here is Roketto's list of things we hope stay in 2017.
"I'm not a graphic designer, but…"
It's true, you're not a graphic designer, or art director, or programmer, or any other title that could be inserted into that phrase. That's why you hired us, remember?
Instead of trying to use us like a tool, let us utilize our experience in the areas we specialize in, and help solve your problem in a faster, more efficient way that is sure to produce better results in the end.
"Don't worry about the copywriting, I'll provide you with everything you need…"
Sending us a chain of emails and Google Docs with every random thought that pops into your head is hardly content. Receiving an email with the subject "home page" that contains the following content is almost enough to make us hurl ourselves out the window: "MANUFACTURING PLANT...VANCOUVER BC…STREET VIEW…GREAT VALUES… FLUFFY OFFICE DOG IS A BIG HIT ...MANUFACTURING FURNITURE UNDER 1 ROOF."
First of all, we don't like being shouted at so chill with your ALL CAPS. Second, are you actually expecting a masterpiece website when you haven't even proofread the copy you've sent us?
"I'm expecting huge results, but have a shoestring budget..."
It sounds great, but unfortunately is not possible. This isn't Hogwarts, we don't practice magic at Roketto, we can't move mountains for a dollar! We understand and respect that everyone has a different budget, and need to stay true to what they are comfortable with - but please factor what you are willing to spend into your expectations.
"I know the website is ready to launch, but I just thought of 10 new things to add."
Ah yes, there it is. The infamous scope creep.
When you talk, we listen. We don't go through discovery and planning just for fun. There's a reason that we define a scope and get your sign off on an agreed upon plan before starting anything. Nobody likes a scope creeper, so please PLEASE refrain from stretching a project from it's original form into a brand new project and expect it for free.
"I'm expecting huge results, but am too busy to give regular input or respond to emails in a timely manner..."
Okay "wallstreet", if you're too busy to get involved in your own business, then this relationship probably isn't going to work out. Creating a website or marketing strategy for your business is a team effort between your marketing agency and you.
When we haven't heard from you for weeks or received answers to the questions we need to move forward, and then you get mad that things aren't going according to the timeline, it's probably time to reflect on how the world works outside of your own bubble.
"Emergency! The phone number on my website has changed. I think I've been hacked."
We get it, call tracking is relatively newish technology, which is why we go into great detail about how it works and what to expect beforehand... like your phone number's appearance on your website changing.
Here's an idea, instead of giving yourself a heart attack, try listening when your marketer is explaining something to you. You might be shocked to learn the wonders it can do for preventing unnecessary surprises!
We have to admit, we're not going to miss any of these things in the coming year. However, when we looked up from banging our heads against the wall, we realized miscommunications occur much too easily, and we should all - marketers and clients alike - try to create a smarter, better world for marketing in 2018.
Did We Miss Something?
Comment on this Facebook post to let us know your top cringe worthy marketing moments and we'll add the top ones to our next post!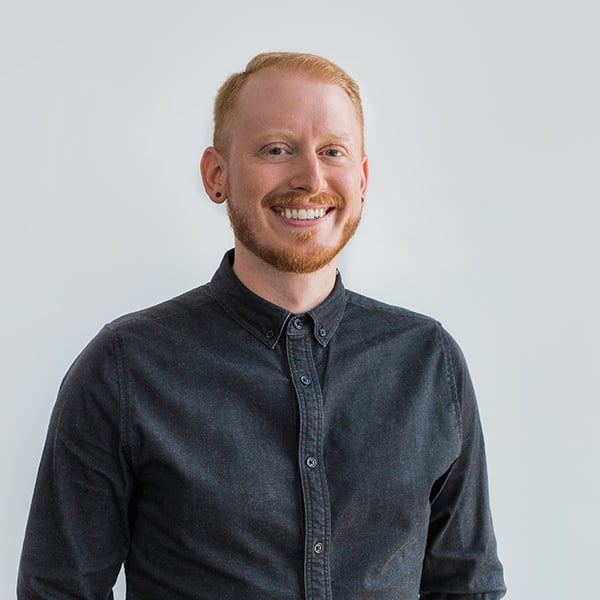 Ulf is one of the co-founders here at Roketto. His passion shines brightest when tasked with increasing business growth through inbound marketing. If you want to talk strategy, give Ulf a shout and you're likely to see him spark with excitement.