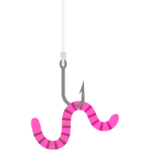 When you put up the "Gone Fishing" sign on your industrial company's door, you have a game plan of putting on your waders, stringing your fishing pole, casting out on the calm waters and landing a 6 kg largemouth bass.
The same thing happens for industrial companies when it comes to generating leads through traditional media tactics like cold calling and hitting up the ever so popular Canadian Manufacturing Technology Show.
Your plan is to generate qualified leads, but sadly these tactics are so old school that no leads are being formed.
To avoid reeling in an empty lure and losing out on qualified leads, you might consider investing in inbound marketing.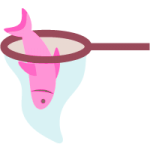 If you aren't using inbound marketing yet, let me be frank, your competitors more than likely are. That means they're reaching your leads first, before you even have the time to pick up the phone to cold call them.
By implementing an Inbound marketing strategy, you form qualified leads for your industrial company and welcome them into the buying journey by educational and helpful content. Here's how.
1
The Decline of Traditional Media and Outbound Marketing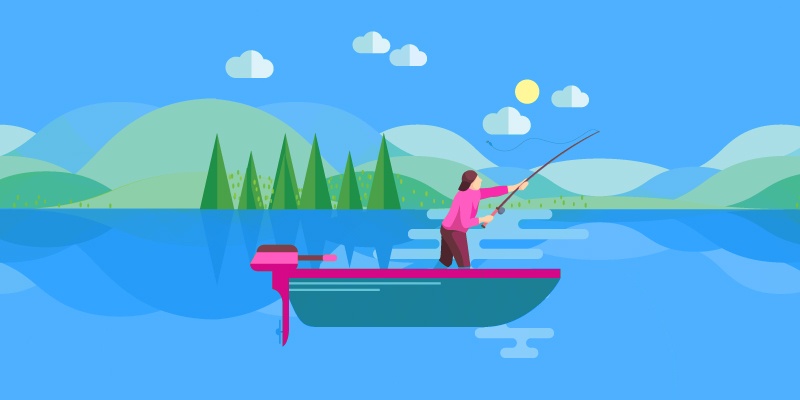 Say goodbye to outbound marketing and hello to inbound marketing.
The "outbound" in outbound marketing refers to the fact that these marketing methods rely on interruptive messages sent out to consumers, leads and customers. The "inbound" in inbound marketing refers to marketing where consumers, leads and customers are seeking out the company or coming into their marketing channels willingly.
People have become increasingly less receptive to traditional media now that they're able to tune it out. You can skip commercials, decline cold calls and turn off commercials on the radio. Junk mail flyers are thrown in the trash before they're even read and banner ads are getting blocked on the computer.
In other words, these methods of marketing have become extinct.
Potential customers are instead using different platforms like search engines, websites and social media to research, discuss and contact companies.
If your company isn't on these channels you're missing out on the opportunity to generate digital leads.
2
Why Inbound Marketing is the Answer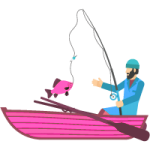 Now that you understand that traditional media is declining and outbound marketing is old news, you're probably wondering why inbound marketing is the answer you're looking for.
There are five central themes of inbound marketing and these five themes are tied together by one principle - "By creating content specifically designed to appeal to your dream customers, inbound attracts qualified prospects to your business and keeps them coming back for more."
It's true and we're not just saying that.
Viessmann, a leading manufacturer of heating and cooling systems, wanted to increase its profile with the end users of its products and to generate more qualified leads. To do this, they got serious and stopped using outbound strategies like trade shows and cold calling and started an inbound strategy. Viessman created a targeted blog, as well as ebooks, whitepapers and articles that focused on what industry knowledge they knew.
Since switching to inbound marketing, Viessmann increased their leads by 200% and now adds more than 500 new contacts to its database every month. They successful convert 2% of those into qualified leads.

While Viessmann saw success in generating leads, it's still a problem for a lot of industrial marketers like yourself. According to the 2017 State of Inbound, 63% of marketers say their biggest challenge is generating leads.
Digital marketing owns a much bigger piece of the lead-to-revenue cycle than it did before when traditional media was in charge.
Let's break down how content marketing generates leads and how to make your content marketing effective.
3
Content Marketing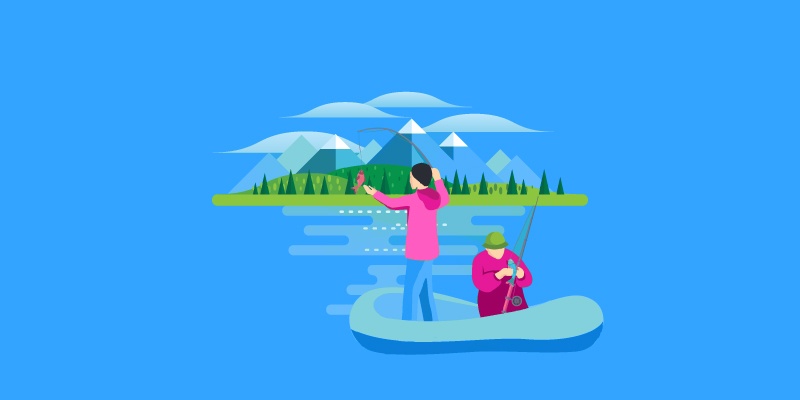 Content marketing is the foundation of your lead generation efforts. It's the highest quality fishing line that will help you reel in the biggest and best fish in the sea, or should we say the most qualified leads.
So, what exactly is content marketing and how does it help in generating leads?
Content marketing is a way to create remarkable content that will attract, convert, close and delight leads into becoming customers. Content can take the form of ebooks, blogs, guides, case studies, kits, templates, videos, podcasts and much more.
Content attracts the right visitors to your site, keeps visitors engaged enough to willingly give you their contact information (to become leads), continues to keep leads engaged through the nurturing process to eventually become paying customers. It also generates social shares, inbound links and creates brand awareness to influence future purchases.
It really does a lot. Just like how the worm is used to bait a fish, content marketing is used to bait a lead.
4
How to make your content effective at generating leads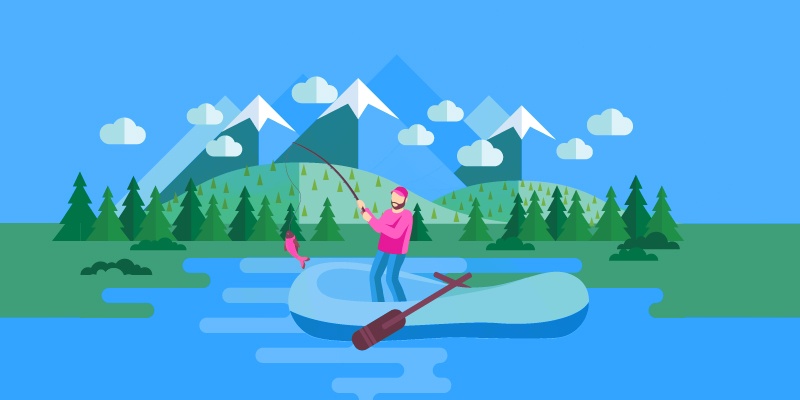 Establish a goal - What do you want your content marketing to do? Focus on a clear, achievable goal like "generate 10% more leads through content to pass onto sales".
Define an audience - You're looking to figure out who clicks on your industrial blog and who you want to read your content. Develop buyer personas and target content towards them. For an industrial company, your audience may be engineers, plant managers, maintenance supervisors, etc.
Decide what you'll write about - Write what you know. Write from your experience as an industry professional and write the answers your prospects are asking. For example, say your company is a trailer manufacturer and several of your customers are logging companies. Knowing this, you could write blog posts about the best forestry trailers for a logging company.
Make yourself stand out - It's time to differentiate yourself from the competition. You won't be the only professional writing about your subject matter (trailers), so you'll have to stand out. Your personal story will make your content emotionally compelling and it will give you a unique perspective. Once you work out your story, create a core message and incorporate that into everything you write.
Create remarkable content - To make content effective, it has to be great/remarkable. What's that mean? You're reading a piece of great and remarkable content when it's valuable, actionable, well written and data-driven. It also should be shareable and worth giving up your email address for. For example, a comparison guide of forestry trailers and the pros and cons of each option is a great piece of content. It's valuable to your logging company customer, it's actionable and it's data-driven because you'll be sharing industry insider information.
Measure Measure Measure - According to the state of inbound, marketers who check their metrics 3 or more times a week are 20% more likely to achieve positive ROI. You can't just publish anything and expect lead generation, just like you can't just cast your fishing line and expect a fish to bite. Measure what you've done, analyze and determine what works for your company's content marketing. Continue that. Change what doesn't work.
5
Learn more about modern marketing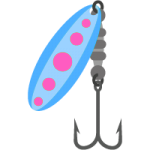 Inbound marketing is about solving a customer's challenge and reaching them before they even know they need you.
Your challenge before clicking on this article was generating leads for your industrial business through traditional media and outbound marketing. Hopefully this article has given you the answer you're looking for… use inbound marketing strategies like content marketing to generate promising industrial leads!
By aligning your content with your goal and reaching your target audience, your lead generation woes will soon be a thing of the past, just like outbound marketing and unlucky fishing trips.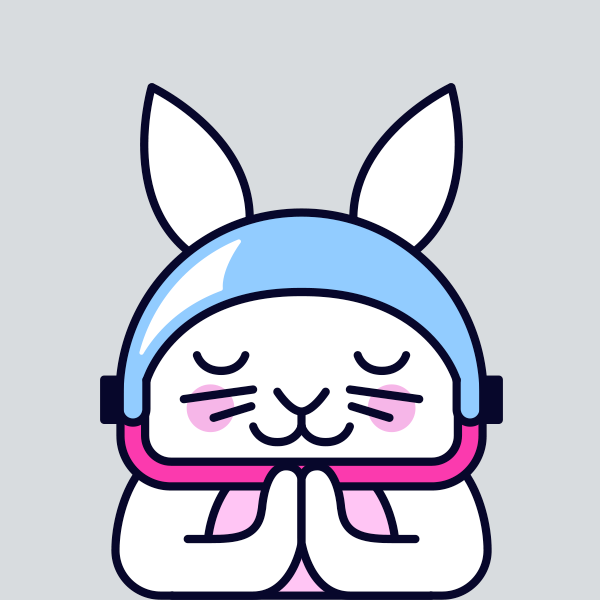 Who the heck is "Roketto Team"? Great question! We use this authorship from time to time for guest writers and previous authors are no longer affiliated with the Roketto brand. What about the cute little rabbit in the Roketto Team avatar? That's Piko, our loveable, space travelling mascot. If this is your first time seeing him, don't worry, it won't be your last. He likes to turn up throughout Roketto's website and content, always looking to help our audience with their marketing needs.