I've been onboard with Adwords since 2006. Managing budgets from $500/mo to $250,000/mo and everywhere in between. I've helped achieve a whole lot of growth and success for my own business, my clients businesses, and have worked with companies that weren't a great fit for Google's advertising platform.
I meet with people nearly everyday who have questions about Adwords. They're excited at the potential it presents, but navigating unknown waters comes with risk.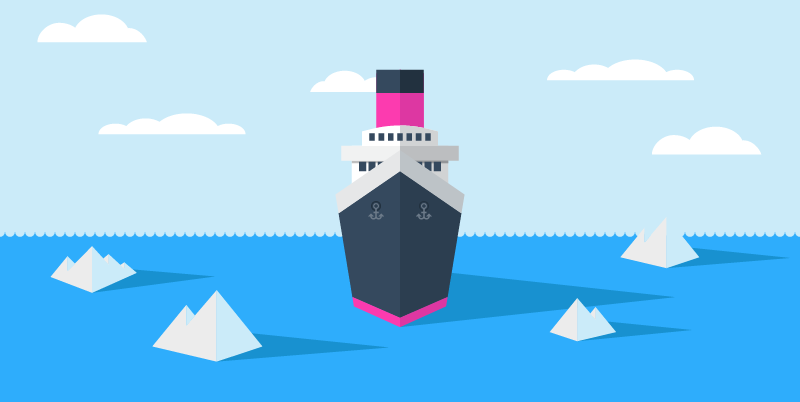 Here are some popular concerns:
How much does it cost?
Does it really work?
How many people will see my ads?
Who can I target?
Do people actually click on those things?
How much traffic will I get?
What should my budget be?
What will I get in return?
Are there any guarantees?
At the end of the day, these people are all asking the same question in different ways. "Does Google Adwords really work for my business?"
I've been in the game long enough to know the dangers of being too quick to mindlessly tell them "yes, of course!". I've seen enough failures to know that diving into Adwords without research or planning can waste a lot of money, really quickly.
The 4 Step Approach
What many people don't know, is that there is much exploring to be done before ever getting started with Google Adwords. In this post, I'll share my structured step-by-step approach on how to determine if Adwords makes sense for your business, and help you navigate these unknown waters with confidence and certainty.

Keyword Research
It shouldn't come as a surprise that keyword research would be the sensible place to start. If you're asking yourself "does Google Adwords really work?", this is the first step, as you'll learn how much search volume there is for searches related to your business, and roughly how much they will cost. There are a lot of keyword tools out there, the most popular being the Adwords Keyword Planner. Use a keyword research tool to look up keywords that are relevant to your business, and pay attention to the following:
Average monthly searches - How much opportunity is there for clicks? This is the first thing you'll need to know in order to determine what level of impact Adwords can have on your business.
Geographic area - Make sure you're restricting the data to the geographic scope you'll be advertising in. Break this down by location, and learn how the search volume is distributed across your targeted area. You'll get a good idea of which cities, provinces, states, etc., your ads will show up most frequently in.
Average cost-per-click - This gives you an idea of how much money you'll need, and how competitive the digital advertising landscape is for your industry and location.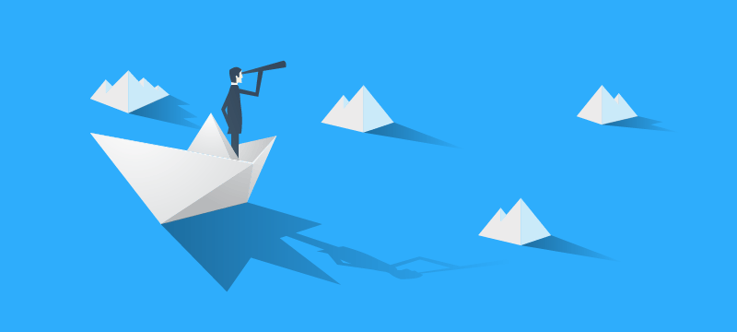 After this first step, you should have an idea of how much opportunity there is for quality clicks, where they'll be coming from and how much each click will cost. This is a great start but resist the urge to jump in this early. We still have a ways to go in determining if Adwords will work for your business.
Conversion Metrics & Sales Data

It's difficult to generate expectations unless you have a baseline. Your historic data provides a wealth of information you can use to help forecast what you can get from Adwords.
Here are some key items you'll need:
Website conversion rate - On average, how many website visitors does it take to generate a lead?
Customer close rate - On average, how many leads does it take to generate a customer?
Customer lifetime value (CLV) - On average, how much is a customer worth to you over the course of their lifetime?
We're going to put these numbers to use in a few steps, but as a quick aside, let's touch on the difference between cost-per-conversion, and cost-per-acquisition (CPA).
A conversion is a loose term that can be used to describe any value driving event. This could be a phone call, a form submission, an email, a download, a sale and more. Conversions are super, but shouldn't ever be confused with acquisitions.
An acquisition is the act of actually acquiring a customer. This is about more than just the initial sale because customers have a whole lifetime of value to offer as long as you keep them happy. When looking at the CPA, you'll be measuring it against the customer lifetime value.
An acquisition is the act of actually acquiring a customer. This is about more than just the initial sale because customers have a whole lifetime of value to offer as long as you keep them happy.
Budget Ranges
There are several factors to consider when deciding how much money to invest into Adwords. How fast do you want results? How competitive is your market? Do you want to be aggressive or test the waters? How many opportunities will be missed with a limited budget?
Some budgets simply won't work. Whether I'm working on a plan for a client, or my own business, I like to present different budget levels to think about. The three levels look something like this:

Market entry - Safe way to test the waters and see if the results measure up to the expectations that were set. This is a common approach for the apprehensive or new advertiser. Some negatives to this approach include longer time to see results, less data (which delays performance improvement) and risk of your campaign not having enough gas to reach the desired outcome before it's marked as a failure.

Market share - Usually the popular choice. This mid-level budget option provides steady results and balanced risk and returns. This is a good approach for those looking for proof of concept before fully diving in.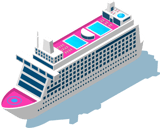 Market leader - Aggressive strategy for those who are confident in the value of their returns, and are wanting to dominate the competition and drive big results. This option allows for quick testing, and lots of data to make key decisions for continued performance optimization. These accounts usually see the best results and lowest CPA's because they've invested the time and money into figuring out what works.
Putting It All Together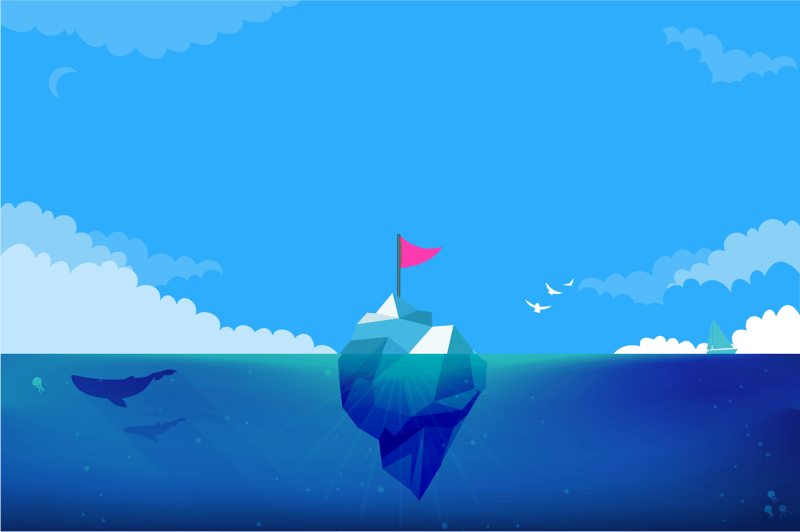 The final step of the plan. This is where you will discover whether or not Google Adwords will work for your business. You've pulled a lot of numbers at this point, and can finally put them to work to help forecast some real expectations. Here we'll start to get an idea of where exactly we're going, and how we'll get there.
Here is a simple template I've created and use often:
Budget $X (X level) = X clicks/mo. With the historic conversion rate of X%, that would mean X l eads/mo. With a close rate of X%, the campaign will likely result in X new customers, with a CPA of $X.
Let's see how this looks when we relate it to a real world example from one of our clients. We recently started working with a newer company in the health & wellness field. For confidentiality reasons, we'll refer to them as Green Recovery (not their actual business name!). Green Recovery's objective is to increase lead generation and acquire new customers. Going through the structured approach, with about a year's worth of historic data available, here are the details we uncovered:
There is 400k average monthly searches in their target geo for keywords that relate to their business.
The average cost per click ranged anywhere from $3.50 on the low end to $15.00 on the high end. We made sure to tighten up our targeting and avoid the expensive broad, vague terms and focus on longer tail keywords that were more specific to their business. This helped us set a confident projection of $7.00 per click.
A website conversion rate of 5%.
A low customer close rate of about 4%. This was likely because they didn't have a lead qualification process in place.
The average lifetime value of their customers is $26,000.
Here is how the template looked after we plugged the numbers in:
Budget $10,000 (market share) = 1428 clicks/mo. With the historic conversion rate of 5%, that would mean 71 leads/mo. With a close rate of 4%, the campaign will likely result in 3 new customers, with a CPA of $3333.
With a CLV of $26,000, that CPA is looking pretty good. While nothing is ever guaranteed, at this point we had done our due diligence and felt confident that Adwords was a good fit for this business. We moved forward with the plan, and here is a snapshot of what the Green Recovery's results looked like in the first month:
Adwords investment of $9,665.71 spent on 1598 clicks ( $6.05 avg. CPC). The campaign conversion rate was 5.70%, and drove 91 leads. There was a close rate of 5.5%, which led to 5 new customers, with a CPA of $1933.
As you can see, some of the numbers ended up being quite different than what was estimated, however, most were fairly close. It's important to put in the time when going through the information gathering steps as the more accurate the data is, the more on point your projections will be. I like to estimate things on the low end, as it's always better to underpromise and overdeliver.
Needless to say Green Recovery was very happy with the results, and continues to work with Roketto on increasing their new customer acquisition at a lower CPA.
And there you have it. You should now be able to accurately forecast an expectation before ever running a campaign, and answer your questions around "does Google AdWords really work for my business".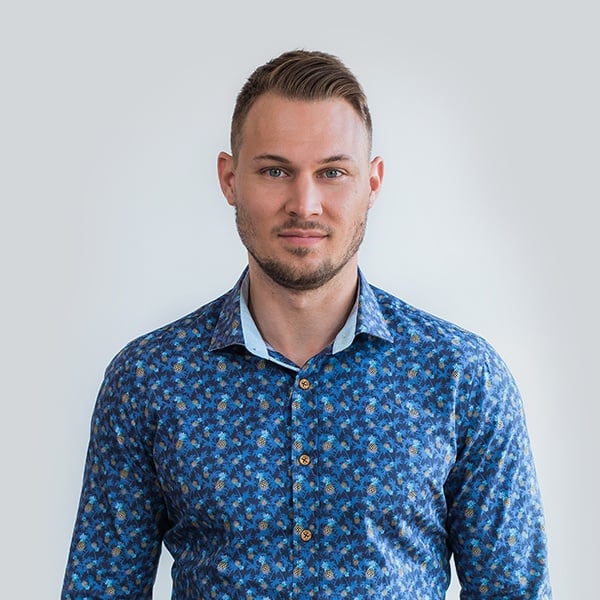 Chris is one of the managing partners at Roketto. His area of expertise is digital marketing and loves sharing and educating on topics like Google Ads, CPC bidding tactics, Google Analytics, and marketing automation. When Chris isn't in the office, he enjoys playing volleyball, mountain biking, and hiking with his American Eskimo.